Torine House is a comfortable, cosy, family run Bed & Breakfast. It is a Three Star Fáilte Ireland and AA approved B&B and has also been recommended by the Guide du Routard. Torine House is located only a 5 minute walk from Killorglin town in County Kerry, home to the annual Puck Fair Festival held every August. This beautiful Bed and Breakfast enjoys some breathtaking views of the McGillycuddy Reeks, which includes Ireland's highest mountain.
We offer 6 bedrooms, which include 5 ensuite bedrooms, and 1 standard bedroom. Each bedroom includes orthopaetic beds, TV and tea/coffee making facilities. Our dining room is bright and cheerful and is the perfect place to enjoy a full Irish breakfast each morning during your stay.
As well as offering comfortable accommodation, Torine House is an ideal base for touring the Ring of Kerry, Killarney and Dingle areas and after a day touring the local area, relax and unwind in the comfort of the sitting room in front of an open fire or enjoy the many local traditional pubs and restaurants which are within walking distance.
The breakfast menu includes full Irish Breakfast, Continental Breakfast and special diets are also catered for. There are many fine restaurants nearby and local pubs provide pub grub and traditional Irish Music.
Information on tours is provided. There are five sandy beaches and seven golf courses within a 15 minute drive. There is also excellent trout/salmon fishing on the rivers Laune and Caragh.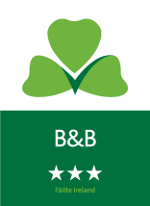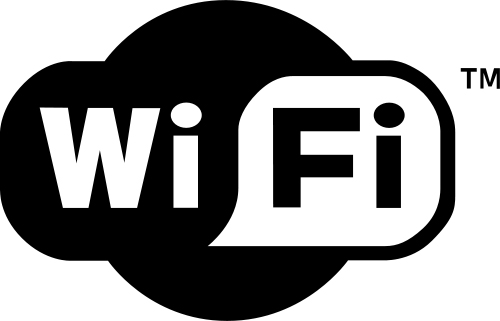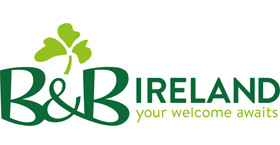 Latest B&B Ireland Customer Reviews
Wayne and Shelley Ahern
Review Score: 9/10
Nice accommodations,clean, good breakfast. Hostess Catherine welcoming, gave us guidance on traveling the Ring of Kerry. We would stay here again.
Ellen and Tom
Review Score: 10/10
We had a wonderful three nights at the Torine House with Catherine and Tony as our hosts. We enjoyed sharing stories with them. The rooms were very spacious and clean. The breakfast was delicious. We will definitely visit again when we return to the Killorglin area. It's a great location for the Ring of Kerry and Dingle Peninsula sights. We highly recommend the Torine House!
Ingrid and Cyril
Review Score: 10/10
it was a great Journey! Thank you Catherine and Toni (and Sunny!). Toni gave us very usefull informations for our visit of the ring of Kerry and further, for the following of our travel… For us, Torine house is the real spirit of the BnB concept : share and exchange. . Everything was great, included the service, the breakfast, the kindness... Thank you again for these 2 days shared with you, you re really kind people! Ingrid and Cyril
Sarah
Review Score: 10/10
My family and I stayed at the Torine House from June 2-June 9, 2018. Our time there was wonderful! Tony and Catherine were warm and welcoming. They always had our needs met in a clean, comfortable room and we had a hot, full Irish breakfast each morning. I felt like I was staying at a family member's home instead of a B&B. The most amazing thing was that Catherine really helped us when we were in a pinch. Without her help, we would have been in a pretty terrible position. She went out of her way to accommodate us and I'm very thankful for that. Tony was full of suggestions for wonderful visitor spots and sights to see that weren't part of the regular list of sights. I hope one day we can visit again, thank you Tony and Catherine!
Laura H
Review Score: 10/10
The Torine house is beautiful, big and very clean. It's in a very nice area near town. The hosts were very nice and helpful. They gave us advice on where to eat and good places to sight see the next day. I'm so thankful for their advice. The national park was one of our favorite stops. Thank you for a wonderful stay in your home.
Reviews Powered by B&B Ireland